About Your Long Island Roofing Contractor, Magnum Contracting Group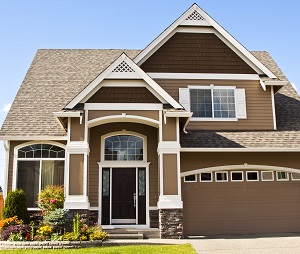 At Magnum Contracting Group, our Long Island roofing contractors are dedicated to providing local residents and businesses with the highest quality roofing services possible. Our team of experts have the knowledge, skill, and ability to take care of your roof at all stages of its service life, from installation to replacement. The one constant in everything that we do is our goal to achieve complete and total customer satisfaction.
Our Long Island roofing contractors and remodeling professionals work with all conventional roofing materials including asphalt shingles, tiles, metal roofing, and flat roofing. In every service that we provide, our goal is to add long-term value and enjoyment to our customers' properties. We would be honored to bring this dedication to excellence to task for you during your next roofing project.
Call Magnum Contracting Group today if you need to hire a professionally licensed roofing contractor in Long Island. Our polite and knowledgeable staff would be happy to take your call and to answer any questions that you may have. We can schedule your appointment today.
Roofing & Remodeling Services We Offer in Long Island
Recent Articles
4 Most Common Signs That Your Home Needs New Siding - Replacing the siding on your home isn't always a top priority among homeowners, but there are times when it definitely should be. Most times, unless there is an overt problem with your home's siding, homeowners won't even take it into account, but that can be a very dangerous practice to subscribe to. The siding on your home is going to wear out, crack, break, and get old at some point, and you need to make sure you are looking out for the signs that your siding is wearing out before it actually does so. … Read More
Common Signs that You Need to Conduct Roof Repairs in Long Island - The roof of your Long Island property protects the interior of your home from adverse weather, water incursion, and the elements. As such, it is absolutely vital to your family's comfort and security. At Magnum Contracting Group, our roofing contractors are here to ensure that your roof is always kept in the best condition possible. Knowing when to hire a professional to conduct roof repairs can be difficult. For this reason, our experts have provided the following guide to help you … Read More
If you would like to know more about our Long Island roofing contractors, please call 516-277-2300 or complete our online request form.