Long Island Insurance Restoration Services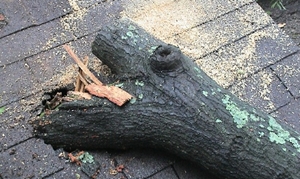 When your roof suffers significant damage in a storm, you and your family are deprived of the comfort and security that you expect in your home. Homeowners are often at a loss as to how to resolve the problem. At Magnum Contracting Group, our Long Island insurance restoration experts are here to help.
Our professionals believe that every local family and business should have a roof that provides the ultimate level of protection. When a problem occurs, we handle the entire project for our customers, striving to return their property to normal in the quickest time period possible. We will bring this mindset and dedication to excellence to task for you during your insurance restoration project.
If your roof has been damaged by wind, rain, snow, ice, fire, or in any other way, call Magnum Contracting Group today. Our Long Island insurance restoration experts are here to help guide you through the entire process. We can help protect your interests while we return your property to its pre-storm condition. We can schedule your appointment today.
Our Simple Process
Step 1: Initial Inspection & Claim Filing
Once a Magnum representative has performed a complete inspection to determine whether the damage warrants a claim, then take a few minutes to contact your insurance carrier who will provide you with a claim number. We will then contact your insurance adjuster to set up a meeting at your home.
Step 2: The Insurance Adjustment
A Magnum representative will meet with your insurance adjuster the go over the damage and provide a written estimate for repairs.
Step 3: Obtaining and Reviewing the Insurance Estimate
Once your claim is approved, within two weeks you will receive a written estimate and the insurance check in the mail from your insurance company. Once you receive the insurance estimate, contact Magnum Contracting to set up a meeting to review the estimate and begin the building material selection process.
Step 4: The Work is Completed
Our production staff will then handle the communication of building material delivery and permits if needed. Work generally begins once the material arrives. Any change to the schedule, you will be notified immediately.
After completion, we will perform a final inspection to ensure everything meets our strict building standards. We will then invoice your insurance company directly for the remaining depreciation or balance of the claim.
Insurance Restoration Inspection
The first thing that our Long Island roofing contractors will do is inspect your roof. In this way, we can identify all the damage that was caused by the recent storm. Our team can then inform you as to the best plans by which you can repair your roofing system.
Filing the Claim for Insurance Restoration in Long Island
After our roof inspection, our professionals can help you file your roof damage insurance claim. Because we specialize in the insurance restoration process, we have worked hand-in-hand with countless customers and their insurance companies. With our assistance, this process will be seamless and less stressful. You can feel confident knowing that you are making all the right choices with our guidance.
Repairing Your Roof
Once the preliminary matters are handled, our expert roofing contractors in Long Island can set out to do what they do best: roof repairs. Our team takes an immense amount of pride from our work. We will repair your roofing system in the most precise and expert fashion. In this way, we can guarantee that your roofing system will be in the best condition possible after our repair services.
Allowing us to handle the entire process alleviates the stress that comes with property damage. Our professionals understand how important your property is to you and your family. We would be honored to help you restore it so that you and your family can once again fully enjoy your home.
Fire Damage Restoration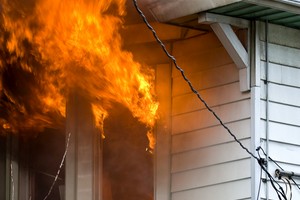 Our Long Island insurance restoration specialists understand the damages that can incur from a fire. It can be truly overwhelming to deal with the aftermath of any disaster. Yet this is the time when it's important for a homeowner to act quickly. The restorations need to begin as soon as possible.
Storm Damage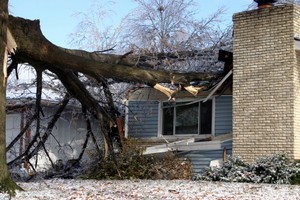 All kinds of severe weather events are, well – just a fact of nature. Some weather events can cause a lot of damage to your Long Island home, but the best-rated roofing contractors in the area can help you with storm damage repair.
If you need insurance restoration in Long Island, please call 516-277-2300 or complete our online request form.
Recent Articles