Your Premier Long Island Roofing Contractor
At Magnum Contracting Group, our Long Island roofing contractors and remodeling experts are some of the most highly skilled professionals in the local area. We are here to help local families and businesses with all their property improvement projects. We can care for your roof at all stages of its service life, from installation to replacement. Through our remodeling services, we can dramatically improve how you use and enjoy your property.
Our team has been so successful over the years for one simple reason. We place customer satisfaction as our highest priority. When you hire our contractors for your Long Island roofing or remodeling project, we will bring this dedication to excellence to task for you. You are guaranteed to be pleased with the results.
Call Magnum Contracting Group today if you need to hire a professionally licensed remodeling contractor or roofer in Long Island. Our courteous and polite staff would be happy to take your call. Our experts can answer any questions that you may have about your prospective project or our exceptional line of services. We can schedule your appointment today.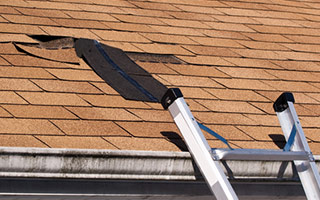 Roof Repairs
As a Long Island property owner, you have an obligation to keep your roof in the best condition possible at all times. Failing to do so can lead to significant damage occurring to your home or business. Our roofing contractors are here to help you with this immense responsibility. We have the skill and experience necessary to handle any roof repair task, large or small. After our efforts, your roofing system will provide your home or business with the highest level of protection.
Want to know the condition your roof is in? Call us to schedule a roof inspection! The surface of your roof is constantly being affected by the elements. After years of exposure, minor leaks are bound to happen. The problem is that these leaks are often very difficult to identify before major structural damage occurs. As such, it is highly recommended that you have your roof professionally inspected at least once every three years. Our Long Island roofing contractors can help you in this regard.
Roof Replacements & New Roof Installations
Inevitably, every roofing system needs to be replaced. If your roof is over 20 years old and is in need of repairs, it may be more cost-effective to go ahead and install a new roof. Our roofers can inspect your property to help you decide what is right for you. We can install shingle and and flat roofs. With our help, you will have a new roof that will provide protection and beauty to your home for decades to come. Contact us today to learn more about the work we do for roof replacements in Long Island.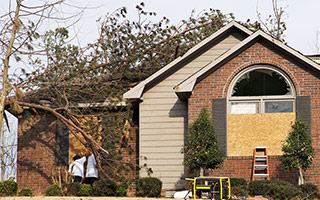 Insurance Restoration
Storms and hurricanes have damaged and destroyed many properties throughout the Long Island area. When your home suffers from significant storm damages, you can rely on the insurance restoration team at Magnum Contracting Group to provide you with the services needed to get you back on your feet. We help with everything from filing the insurance claim to completing the restoration work so you can get back to daily life as normal. We'll have your home looking as good as new.
Remodeling
In addition to our exceptional roofing services, our company is proud to provide a wide range of amazing remodeling and renovation services as well. A kitchen remodeling project is by far the best way to improve how you and your family use and enjoy your home. Our highly skilled experts can assist you with this entire effort, installing new flooring, cabinets, appliances, countertops, and fixtures for you. With our assistance your dream kitchen will become a reality.
If you have never conducted a remodeling project, the bathroom is the perfect place to start. Because the room is so functional, any changes that you make to the area can result in substantial long term benefits. Our Long Island remodeling contractors can completely transform this living space for you, creating a comfortable oasis that you enjoy using on a daily basis.
Why Choose Magnum Contracting Group
At Magnum Contracting Group, our Long Island roofing contractors and home remodeling experts understand how important your property is to you and your family. We are humbled by the fact that you are considering hiring us to perform services on your home or business. If you entrust your property with us, we promise to treat it as if it were our own. In this way, our professionals can provide you with the highest quality, most rewarding, and longest lasting results possible.
In the end, our goal is to form long lasting and mutually beneficial relationships with all of our customers. Through our high quality work, we seek to convey the fact that you can trust us with all your present and future roofing and remodeling needs. Together, we can keep your home or business in the best condition possible.
Roofing & Remodeling Services We Offer in Long Island
If you are looking for a Long Island roofing contractor then please call 516-277-2300 or complete our online request form.