Beautiful Siding For Your Long Island Home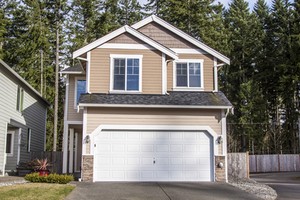 The siding on your home is important. When it's time to consider replacing it, there are many great options available today. You aren't stuck with the same old brick, rock, or wood siding. Covering these old materials with new siding results in long-lasting, beautiful results.
Good quality siding is important because it lasts longer. You don't have to repair or replace is as often because it does a much better job of standing up to destructive elements.
When you choose Magnum Contracting Group, your new siding will resist damages from:
Moisture, mold, & mildew
Shifts between heat and cold
Insect infestations
Hail and debris impacts
Harsh weather conditions
Sun damage and more
Benefits of Vinyl Siding
Vinyl siding is a great choice. Vinyl hits the top of the list as a siding material because it is durable yet affordable. It is impact resistant and flexible.
Light Weight
Impact Resistant
Seals Home Completely
Impervious to rusting
Resistant to cracking or chipping
Never has to be painted
Cost Effective
Easy to clean
Easy to replace
Options In Vinyl Siding
You can get vinyl siding that is specifically meant to be painted when you know you are going to want to match a certain color.
Otherwise, the vinyl options will all be manufactured with color infused into the material. This makes it tough as well as resistant to fading and dulling.
Vinyl is made of PVC. Composite vinyl siding is available as well. It comes in the most selection of decorative patterns and colors.
Expert Vinyl Siding Installation
It does no good to get great siding if it is improperly installed. It needs to be installed perfectly or the exterior won't be sealed against moisture.
As the Long Island roofing contractors of choice, our professionals at Magnum Contracting Group provide the best installations.
If you have a home in any of our service areas, give us a call. We can take care of your storm damage repairs, all your vinyl siding needs, and more.

Long Island Siding Services We Provide:
Siding
Vinyl Siding
House Siding
Fiber Cement Siding
Siding Options
Wood Siding
Aluminum Siding
Vinyl Siding Colors
Exterior Siding
Vinyl Siding Manufacturers
Siding Colors
Siding Installation
If you need Long Island Siding installation or replacement, please call 516-277-2300 or complete our online request form.
Recent Articles