Long Island Roofing Contractors Dedicated to Excellence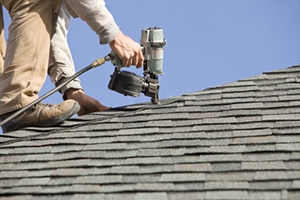 At Magnum Contracting Group, our Long Island roofing contractors are proud to serve both local residents and business owners. We are the preeminent roofing company in the area for one simple reason. In every service that we provide, our professionals put the needs and goals our customers first while striving to add long-term value to each property that we work upon.
If you want to hire a professionally licensed Long Island roofing contractor who will bring this dedication to excellence to task for you, call Magnum Contracting Group today. Our courteous and polite staff would be happy to discuss your needs with you and to inform you as to the many ways in which we can provide for them. We would be excited to schedule your appointment today.
Roof Repairs in Long Island
The roof of your home provides the interior of your property with its first line of defense against adverse weather conditions and the elements. If the waterproof barrier is compromised, a great deal of damage can occur in short amount of time. As such, at the first sign of a roofing problem, it is imperative that you call a professional to conduct repairs as soon as possible.
Our Long Island roofing contractors are adept at both routine maintenance and roof repairs in Long Island. Through our roof inspections, we can identify and repair minor leaks before they become major problems. Through our insurance restoration services, we can resolve and repair major roof damage in the quickest time period possible.
Kitchen Remodeling Experts in Long Island
In order to have a successful kitchen remodeling project, you need to make both aesthetic and functional changes. Our Long Island remodeling contractors can provide you with expert advice and services in order to beautify the living space and to improve the ways in which you use it on a daily basis. Here are just a few of the kitchen remodeling services that we proudly provide:
Kitchen flooring
Kitchen cabinets
Kitchen countertops
Kitchen appliances
Kitchen fixtures
Backsplashes
And More
If you are looking for a professional Long Island roofing contractor then please call 516-277-2300 or complete our online request form.