Bay Shore Roofing & Remodeling Services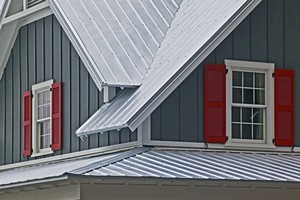 Did a roof leak cause flooding in your home? Did a frozen pipe burst and leave a wet mess? Is the flooring ruined and the walls water-stained? Is there fire damage? Or is your home getting older and it's time for remodeling?
For all your roof repairs or restoration needs, you can count on Magnum Contracting Group. We can change out your flooring, repair the exterior, install siding, replace the roof, remodel the kitchen, add onto your home, or completely remodel your entire home.
Whatever the case, call the Bay Shore roofing and remodeling company you can trust to get the job done right - Magnum Contracting Group. We would be delighted to provide you with an estimate today.
Roof Repairs
Roof Replacements & Installations
Roof Inspections
Dormers
Insurance Restoration
Siding Installation
Siding Repairs
Kitchen & Bathroom Remodeling
Basement Remodeling
Extensions & Additions
Insurance Restoration
Bay Shore Roof Repairs & Insurance Restorations
Roof problems can really cause a lot of strife and trouble in your life. When leaks lead to more damage, you have even more problems to deal with. If your roof needs repair due to storm damage, we can help you through the insurance restoration process.
Our roof repair services in Bay Shore are available when there is water damages, storm damages, fire damages, hail, wind damages or another type of disaster. Of course, we repair roofs in Bay Shore that just getting old as well. However, with insurance restoration, you need help with the claim as well. Call us after storms for an inspection. You'll have the quality results you expect and deserve.
Bay Shore Kitchen, Bathroom, & Home Remodeling
When you are updating your home, you need a Bay Shore remodeling contractor who can handle the project from start to finish. The last thing you need is to deal with each individual contractor and manage the entire project yourself.
Magnum Contracting Group is the right solution for all your home remodeling whether you are changing up your bathrooms, kitchen, adding on, or remodeling the basement. Call Magnum Contracting Group if you need remodeling or repairs and want stellar results.
If you are looking for a professional Bay Shore roofing contractor or remodeling company, give Magnum Contracting Group a call today at 516-277-2300 or complete our online request form.