Dependable Roofing & Remodeling Services In East Islip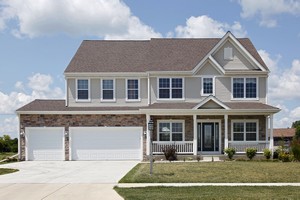 As a responsible homeowner, you want to do everything in your power to keep your home looking and performing its best at all times, and to do so, you want to make sure that anytime you find yourself in need of roofing or remodeling services, you have the name of a team of professionals who can deliver the kind of quality service you need in a timely and professional manner. Here at Magnum Contracting Group, our team of East Islip roofing and remodeling contractors are ready to help you with all of your home improvement needs, whether you are looking for repair to your roof, or you are looking at having a major remodel performed in your home. When it comes to the quality of your next roofing or remodeling service, we believe that you should never have to settle for anything less than the best, and when you make the call to our team of professionals, you never will.
Here at Magnum Contracting Group, we understand that your home is likely one of the biggest investments you will ever make, and as such, we make it one of our foremost priorities to treat your home with the care and respect that warrants. No matter how simple or complex your roofing or remodeling service needs might be, you can always count on our team of experienced professionals to deliver the timely and quality service you need each and every time. If you have any questions about our full line of high quality roofing or remodeling services, or if you would like to schedule an appointment for consultation with one of our specialists, give us a call today. Our team of experts are always standing by and would be more than happy to assist you in any way we can.
East Islip Roofing Repairs
Your roof is the first line of defense your home has against the weather and elements, and as such, it tends to take a serious beating over the course of the average year. Because your roof is constantly under assault, it is going to develop issues from time to time, and when it does, it is important to make sure that you are having those issues fixed as quickly as possible. Any damage to your roof can easily start to spread to other areas of your home, meaning that even by letting the most seemingly insignificant issues linger has the potential to cause you much more serious problems in a surprisingly short amount of time. With the help of our East Islip roof repair and roof replacement professionals, however, you can rest assured that your home's roof will get the quality care it needs to continue providing you and your family with the level of protection you deserve from the elements.
If you are looking for a professional roofing and remodeling contractor in the East Islip area, give us a call today at 516-277-2300 or complete our online request form.