Are You Looking for Quality Remodeling Services in Floral Park?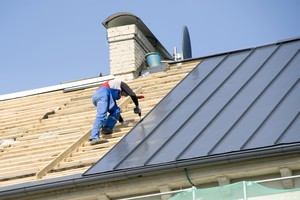 To keep your Floral Park home standing safe and sturdy, don't hesitate to call the contractors at Magnum Contracting Group for our unbeatable roofing contractor services when you need them. And on top of providing top-notch repairs, we also provide excellent kitchen remodeling services that will keep your Floral Park home looking its best as well.
Unbeatable Roofing Repairs in Floral Park
Your roof is one of the most important components that make up your Floral Park home. Unfortunately, your roof always remains exposed to the elements, meaning it's always at risk of suffering damages. Should your roof have suffered any damages, call our experienced team to get it looking and functioning its best once more with our quality roofing repairs.
Get the Kitchen of Your Dreams with Our Remodeling Services
Cooking is a necessary and (fortunately) enjoyable pastime for many people. And to make your cooking as enjoyable as possible, call Magnum Contracting Group for a kitchen remodeling that will make your Floral Park kitchen look and function like a dream.
If you are looking for a professional Floral Park roofing contractor or remodeling company, give Magnum Contracting Group a call today at 516-277-2300 or complete our online request form.