Valley Stream's Reliable Roofing Contractor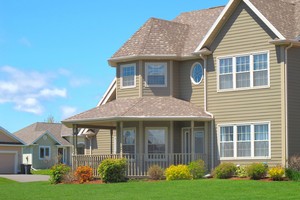 At Magnum Contracting Group, we take immense pride in being Valley Stream's reliable roofing contractor. With a steadfast commitment to quality and customer satisfaction, we have earned a reputation for delivering exceptional roofing solutions. Our team is composed of highly skilled professionals who understand the importance of a durable and well-maintained roof.
As the preferred choice for roofing services in Valley Stream, our company name represents trust, integrity, and excellence. We bring years of experience to every project, whether it's a minor repair, a complete replacement, or routine maintenance. Our goal is to provide roofing solutions that not only meet your immediate needs but also stand the test of time.
When you choose Magnum Contracting Group as your roofing contractor, you're choosing a partner that values your investment in your home. We prioritize open communication, transparency, and attention to detail to ensure your roofing project is executed seamlessly. From the moment you contact us to the final inspection, we are dedicated to delivering results that exceed your expectations. Your satisfaction is our driving force, and your trust in us is something we hold in the highest regard.
Get Quality Roof Repairs In Valley Stream
Choose Magnum Contracting Group for quality roof repairs in Valley Stream. Our team is dedicated to providing top-notch solutions that restore the integrity of your roof. With a wealth of experience and a commitment to excellence, we address issues promptly, preventing further damage and ensuring the longevity of your roof.
As the trusted name in roofing, our company stands for reliability and professionalism. We understand the importance of a well-maintained roof, and our experts bring their skills to every project. From small fixes to more extensive repairs, we prioritize your safety and satisfaction. When you choose us for your roof repairs, you're choosing a partner that puts your needs first, ensuring your peace of mind and the protection of your home.
Expert Roofers Providing Service To Valley Stream
Magnum Contracting Group takes pride in being the expert roofers of choice, dedicated to serving Valley Stream with unparalleled service. Our team of skilled professionals brings years of experience and a commitment to excellence to every roofing project. We understand the unique needs of Valley Stream homeowners and provide tailored solutions that ensure the durability and safety of your roof. From installations to repairs, we are here to meet your roofing needs with precision and care, ensuring your satisfaction and the long-lasting protection of your home.
If you are looking for a professional Valley Stream roofing contractor or remodeling company, give Magnum Contracting Group a call today at 516-277-2300 or complete our online request form.