The Roofing Contractor Wantagh Can Count On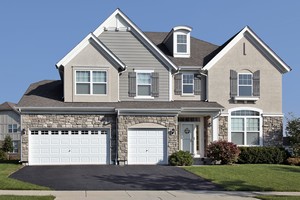 At Magnum Contracting Group, we take immense pride in being the roofing contractor Wantagh can trust. With years of dedicated service and a commitment to excellence, we have established ourselves as a reliable partner for all your roofing needs. Our team understands the significance of a sturdy and well-maintained roof. Whether it's repairs, replacements, or even basement remodeling, we bring unmatched expertise to every project. Our company name is synonymous with quality craftsmanship and professionalism.
When you choose Magnum Contracting Group as your roofing contractor, you're choosing a company that values your trust and investment. Your safety and peace of mind are our top priorities. For roofing solutions that stand the test of time, there's only one name to remember: Magnum Contracting Group. Your reliable partner in safeguarding your home.
Wantagh's Source Of Excellent Roof Repairs
At Magnum Contracting Group, we take great pride in providing top-notch solutions to address all your roofing needs. Our team of skilled professionals is dedicated to restoring the integrity and durability of your roof, ensuring it stands strong against the elements for years to come.
When you get roof repairs from our team, you can expect to enjoy some of the following benefits:
Extended Roof Lifespan: Timely repairs can significantly extend the lifespan of your roof, saving you money in the long run by avoiding costly replacements.
Enhanced Energy Efficiency: Well-maintained roofs contribute to better insulation, keeping your indoor temperatures consistent and reducing energy consumption.
Prevention of Structural Damage: Addressing even minor issues promptly prevents them from escalating into major structural problems that could compromise the safety of your home.
Curb Appeal: A well-maintained roof boosts the overall appearance of your property, enhancing its curb appeal and potentially increasing its market value.
Cost Savings: Investing in repairs now can prevent more extensive damage later, saving you from the expenses associated with major repairs or replacements.
Peace of Mind: Knowing that your roof is in excellent condition provides you with peace of mind during harsh weather conditions, giving you confidence that your home is well-protected.
At Magnum Contracting Group, we are committed to delivering reliable, efficient, and cost-effective roof repair solutions that you can count on. Your satisfaction and the integrity of your roof are our priorities.
Professional Roofers Serving Wantagh
As the foremost choice for professional roofers in Wantagh, Magnum Contracting Group is dedicated to providing unmatched expertise and service. With a proven track record of excellence, we take pride in our team of skilled professionals who are committed to delivering top-notch roofing solutions. Our company name is synonymous with quality, reliability, and professionalism. No matter what kind of project we take on, we approach it with precision and a deep understanding of our clients' needs. At Magnum Contracting Group, we go above and beyond to ensure that your roofing experience is seamless, ensuring the safety and durability of your home for years to come.
If you are looking for a professional Wantagh roofing contractor or remodeling company, give Magnum Contracting Group a call today at 516-277-2300 or complete our online request form.